II Fórum GNOME
I'll attend II Forum GNOME this year. It's the first event I attend as a GNOME dev, this is nice. I'll give a talk about GNOME Desktop present and future. Probably I'll talk about the current desktop features, perfomance efforts, potential new modules and some other interesting stuff that some other GNOME hacker suggests. :-)
Tim Ney, Germán Póo Caamaño, and Sandino Flores will be there too. It'll be nice to meet other GNOME people. Actually, I never personally met anyone from GNOME. I think the Forum could have more hacking activities. There are just a few people here in Brazil directly involved with GNOME development. We need to get more brazilian contributors through hacklabs and workshops. Another problem is that no one here knows about the event. A serious communication problem.
EOG UI Rework
Well, I started the EOG UI rework that is part of our plans for 2.14. I didn't finish it yet but here is a screenshot (with one of the awesome Garrett LeSage's photos):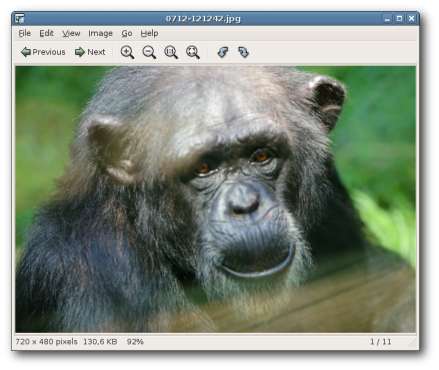 I'm thinking about moving the Image Information side pane to a separate dialog. The current side pane takes too much space and there are too many EXIF data to show in a litle space. This dialog would have an image thumbnail, the EXIF data and next/prev/close buttons for easy navigation through images. I know dialogs sucks but the current approach is ugly. Discussion about this issue is taking place here. Comments?