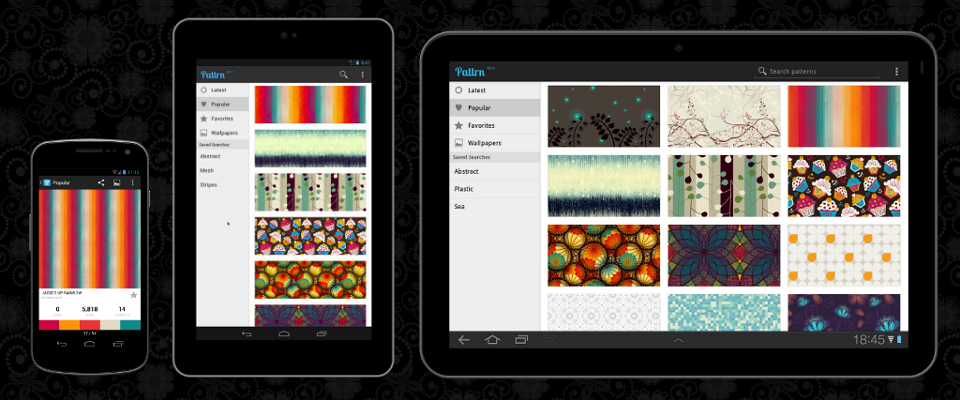 Yes, that's right! I've just pushed an update featuring a brand new tablet-optimized UI for Pattrn. The tablet UI is designed to give you quick access to all your stuff—favourites, wallpaper history, and saved searches—from a simple and beautiful home screen—works beautifully on the Nexus 7 by the way. This update also features landscape mode on the phone UI.
This is by far the most exciting Pattrn release to date. Big thanks to Arnaud Vallat, Jake Wharton, Michael Novak, and Roman Nurik for giving early feedback on this release.
Love Pattrn? Tell your friends and followers about it and don't forget to give a 5-star review on Google Play. What are you waiting for? Download and install the best wallpaper app for Android tablets now!