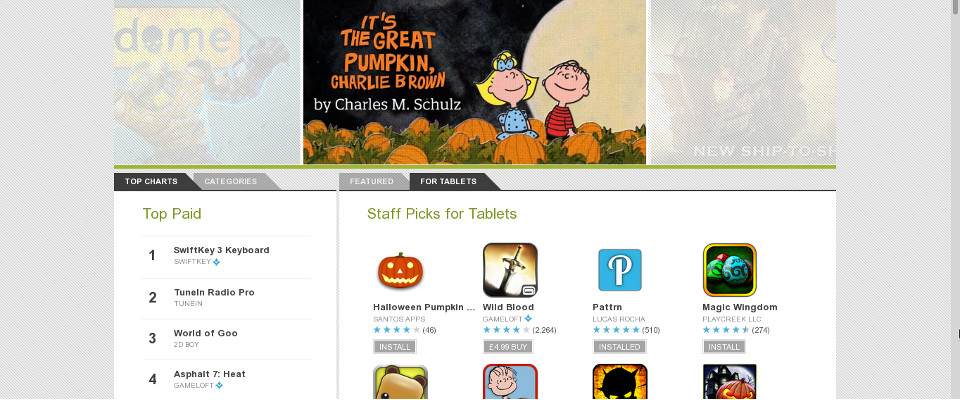 I started hacking on Pattrn six months ago as a fun learning experiment. Pattrn was first released in the beginning of May. Since then, I've been listening very carefully to your feedback and a lot of the features I implemented were in response to your input. So, thank you!
Today, Pattrn reaches a major milestone: it has just been featured in Google Play's Staff Picks—for both phones and tablets! If you love Pattrn, this is the perfect moment to give it a 5-star rating on Google Play!
What's next? I'm now working on the next two major features for Pattrn—again, in response to your feedback. Stay tuned!